Duxford Bound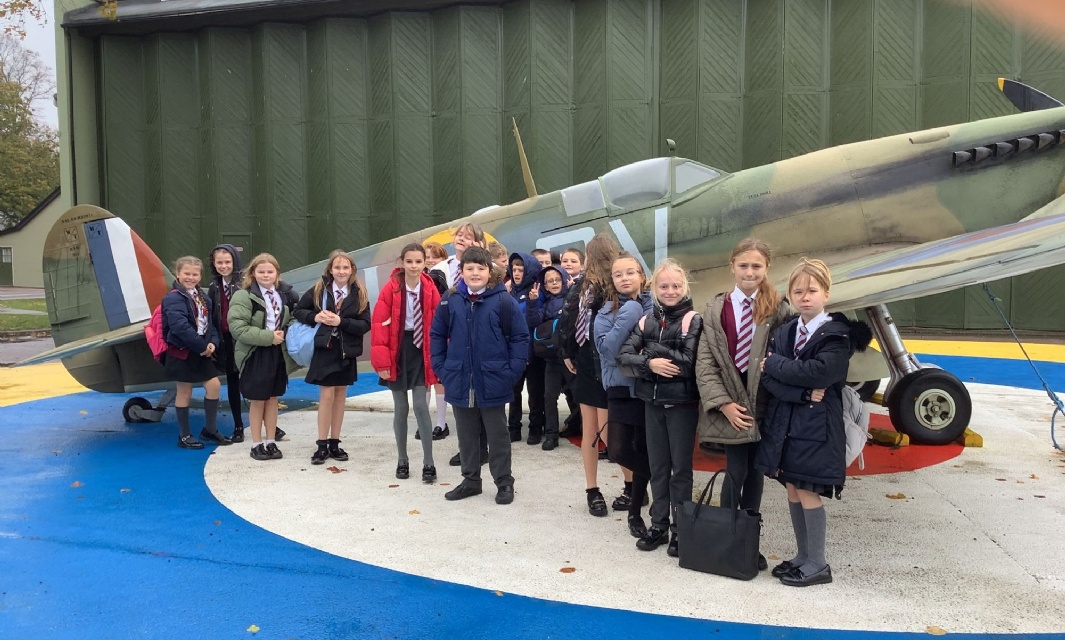 Year 6 visit to IWM Duxford
On 8th November, Year 6 visited the Imperial War Museum in Duxford to learn about The Battle of Britain. We had a great day learning about the battle, the aircraft that flew, the people who contributed to victory in the skies and the coordinated efforts of many people. We made documentaries in a workshop within the Battle of Britain hangar. We also had time to make a trip aboard Concorde!
In English, our independent writing was linked to Chapter 4 of The Graveyard Book (our class reader). Our next unit of work will link to the graphic novel, The Arrival by Shaun Tan.
In Maths we have started to learn and practise using the method for long division. We also daily practise our fluency with 10 in 10 challenges.
Our History unit has involved finding out about the factors that contributed to the Second World War, leading up to The Battle of Britain for our trip.