How Bizarre!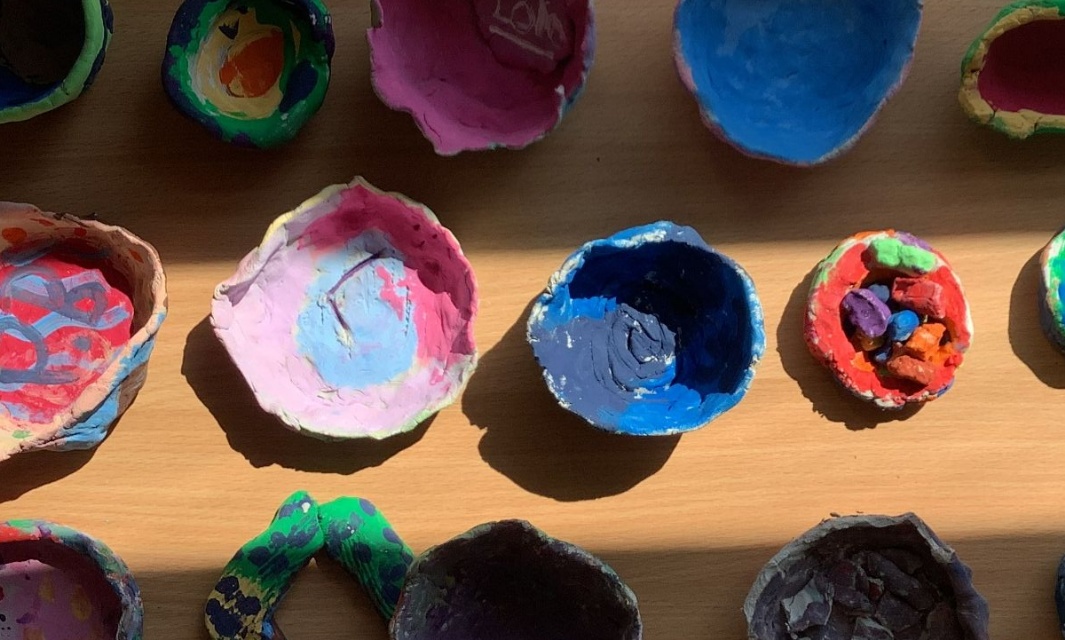 We have all made 2 pots in the style of Clarice Cliff's 'Bizarre' ceramics.
In art, we have been looking at the ceramic style of 'Bizarre' by Clarice Cliff. Over the last two weeks, each child has made and painted a pot in a similar style.
In maths, we continue with fractions and decimals. The children are still persevering with such a difficult subject!
In English, we have been writing 'The Whale', adding in our own mythical sea creature. We have had lots of different creatures such as a 'spotty', a 'merdog', and a 'seabear'. We have had some wonderful pieces of work already. I'm looking forward to reading all of those stories!
We have had another child join our class which takes our total up to 22! We welcome Arsen who has already shown that he is a very good mathematician and gymnast!