Terrific Teamwork!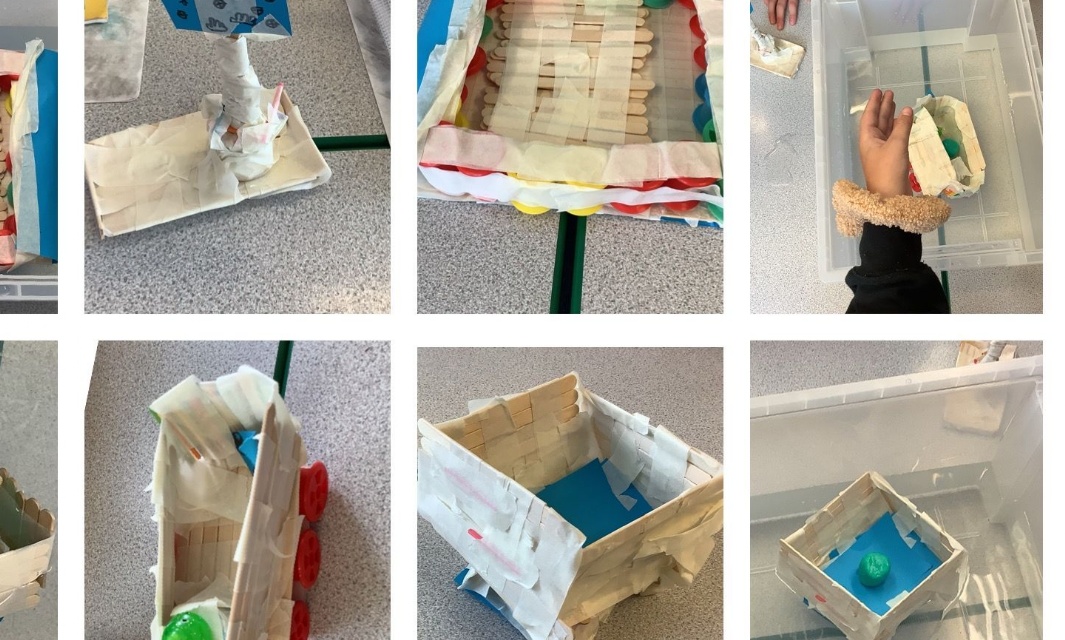 Floating and Sinking Challenge
Our first week back after the half-term break saw us continuing our English work on The Whale. On Wednesday we worked together for an experience day. We were set the challenge of creating a boat that could float with a ball of play dough on it for 20 seconds. We worked in our table teams to design and make our boats. Mrs Holt was really impressed with our teamwork. The boats all floated for a few seconds before they sank!
In PE, we have started working on athletics. We have looked at the basic skills of running, throwing and jumping. Over the half-term we will look at each of them in turn to perfect our skills in all these areas.
We have been very musical as well this week. Mrs White-Joubert has been teaching us how to play the glockenspiels and sing to Mamma Mia, we put all the elements together to give a performance which Mrs Holt recorded - we have really enjoyed it!