All Change at the Top!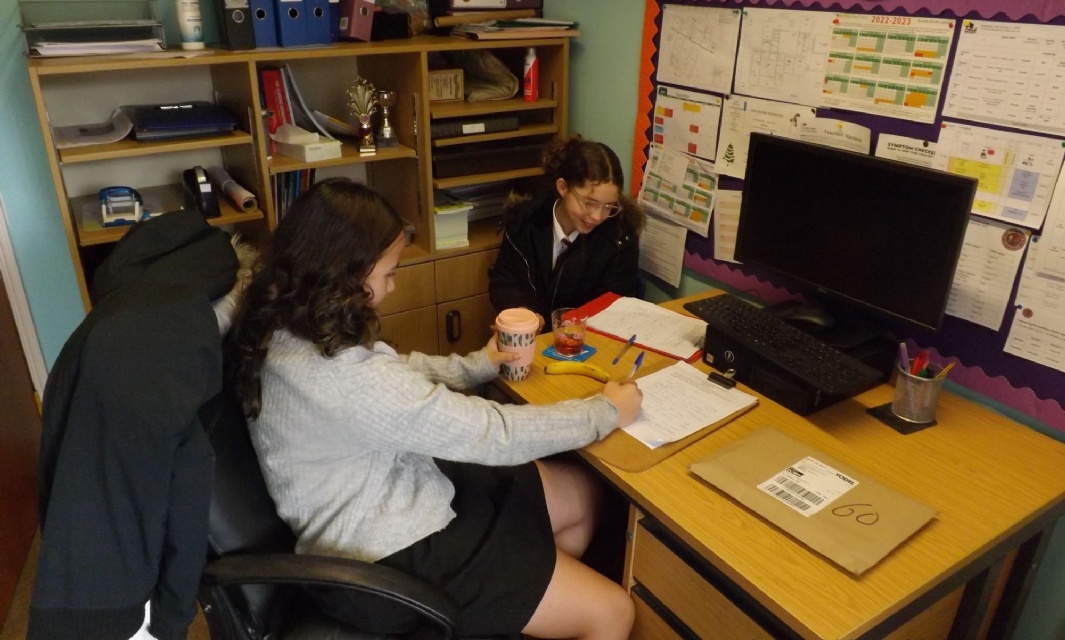 Ranworth House Captains take charge of the Federation!
Good afternoon, we are the Ranworth House Captains and we have been Headteachers for the day. We started off with a learning walk around the Junior School to talk to three to four pupils from each class about their learning. We wanted to understand whether the children knew what their next steps in their learning were and whether they knew how to make their work better. We ever very pleased with the confidence of the children and all classes knew where they were with, regards to their learning. We have told Mr. Young that several children indicated that they would like more time to write. After that, we walked down to the Infant School to help with their celebration assembly. Initially, we were nervous about this, but as soon as it started we felt privileged to have had that level of responsibility and our nerves soon left us. It was great fun.
We helped out at break time by leading games and really enjoyed interacting with the pupils. As soon as break finished, we completed our learning walk at the Infant School.
Back at the Junior School, we discussed a few things and decided we would do a fire drill alongside the Safety Committee. This proved a good time and all children and staff evacuated the building in under two minutes. We checked the building thoroughly and made sure all was safe. It was deafening, but exciting. After this, we wrote the Headteacher's blog for the website and supported Mrs. White-Joubert in taking the Junior choir to the Infants for rehearsal. We certainly got our steps in. This job is definitely not all about drinking tea (which we did have a coupe of mugs of).We finished off our day, hearing the Infant children reading and it was nice to hear them do this with such confidence.
Thank you girls for your efforts as Headteacher today. I am glad you enjoyed it and can see how diverse and often spontaneous it can be. You have made me very proud of you.
World Book Day enabled most children and staff to dress up as their favourite book characters and listen to staff reading extracts of various novels. It was also fitting that we had the Travelling Book fair in this week and any commission made will be re-invested into the schools to ensure the passion for reading increases,
Both Boys' and Girls' Football teams did superbly against Caister in a double-header on Thursday. The girls won their first match and the boys got a deserved point narrowly missing out on victory. A great display of effort all round.
Next week, we have a Years 5 & 6 Boys' Football match against Martham at home on Friday.
Have a restful weekend.