Tengo una Tortuga!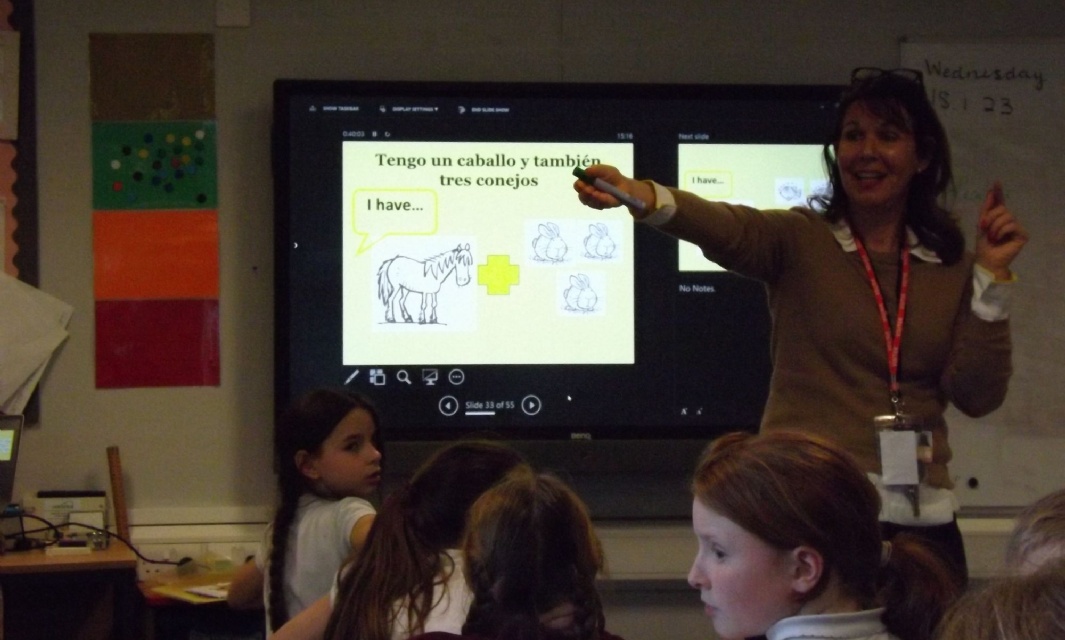 Spanish Fever takes over in Year 5!
This week we have had the pleasure of the French and Spanish teacher from ENSFC, who visited the Year 5 class to give them an enrichment session in Spanish with such a brilliant delivery and engaging rapport with the children. All loved the session and were demanding more. Mr. Young, Mr. Millings and Miss. McMylor all had a great time too trying to learn what was being taught alongside the children. A great lesson.
I have also been impressed by the way the staff have increased their reading fluency sessions to their classes, where quality texts are shared, reading styles are modelled and key content is discussed, whilst removing the barrier some children may have of grasping how to decode or how to comprehend what has been written about. These sessions help to continue the journey of teaching pupils how to read and how to enjoy reading.
Year 6 SATs boosting sessions started this week and it is hoped that that additional learning will build reassurance and confidence to tackle those SATs in May. Remember this is not a compulsory club, so expectation for all present are that if you are attending: you are learning. Pupils not committed to this level of application should consider whether attending is beneficial to them.
Football fixtures resume next week with our Years 5 & 6 Boys' team playing North Denes. We hope they can return to winning ways. Both gender teams will have new fixtures in the coming weeks. We also have a Tag-Rugby tournament and Cross-Country competition, which we hope we will be able to be represented in. Watch this space!
Have a great weekend everyone!