Christmas Dinner with a Cheer!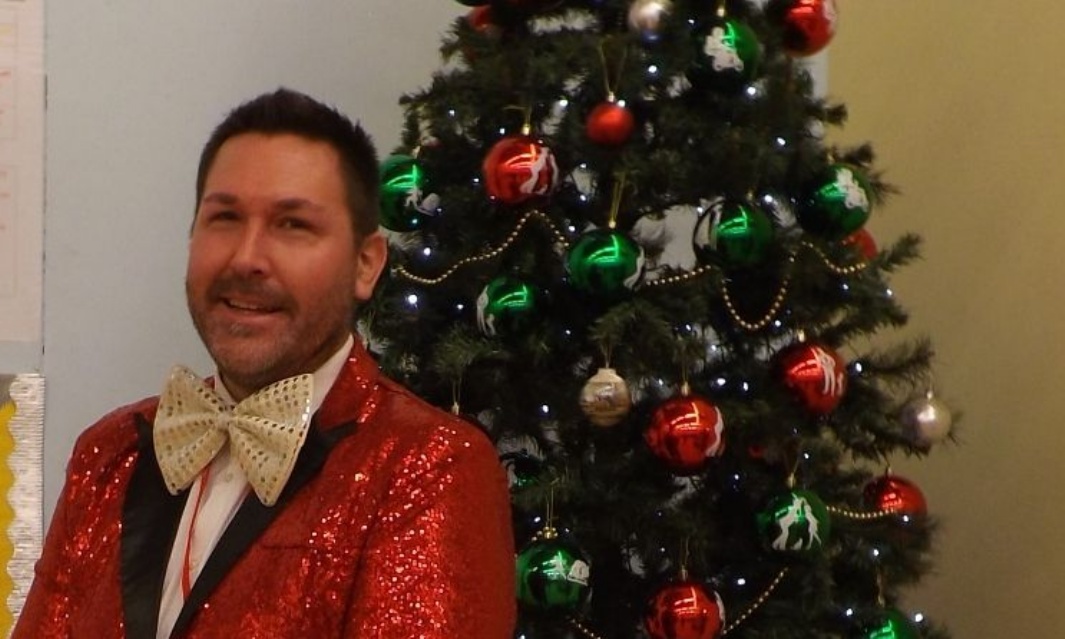 Week ends with Christmas dinners and jumpers everywhere!
Festive spirit was in the air today as people donned their Christmas jumpers in order to enjoy their Christmas lunches. The old, festive jacket and bow tie was dusted off and put in an appearance also.
Lots of rehearsals have taken place over the course of the last few weeks in preparation for the KS2 Carol Concert on Tuesday 13th December at 2PM and 6PM and we have every belief you will all enjoy it. We have readings from the Year 6 pupils, we have the whole school songs not to mention the instrumental accompaniments too. We only hope everyone returns for the evening performance in full uniform to give all classes the strength in numbers. Remember the evening performance has been put on in order to be more accessible for working parents.
On Thursday evening, there is the Family Carol Concert at the Church at 6PM. Here, we have some volunteer readers alongside Mrs. White-Joubert and her musically talented pupils, who will sing and perform for us. The congregation and audience will sing along with the classic Christmas tunes. This occasion is very relaxed, so please be comfortable in your own clothing. Mrs White-Joubert would like all her performers to wear something sparkly. This whole event is about bringing the Federation of families together with the local community and really sharing in that Christmas spirit. I have no doubt it will be a good event.
Next week on Friday, we have parents visiting to attend our first curriculum celebration event. Here, we want you and your children to go through their books and their learning and really get a flavour from them of what they have enjoyed and what achievements they are proud of. For safeguarding reasons, we ask that you do not go into toilet areas with your children, but you may go between classrooms if you have more than one child in the school because we want you to spend an equal amount of time with each child you have. Staff will be on hand to guide you to where you need to go, if you are unsure. Please do not take your child out of the school early, but enjoy what they have been doing together for the time you are here. When you do leave, class staff must be notified so that they can be signed out and over to you. Please leave the classes through the class exit doors. We want the pupils to take charge in leading this, so please allow them to.
Have a great weekend everyone.