Let them eat cake!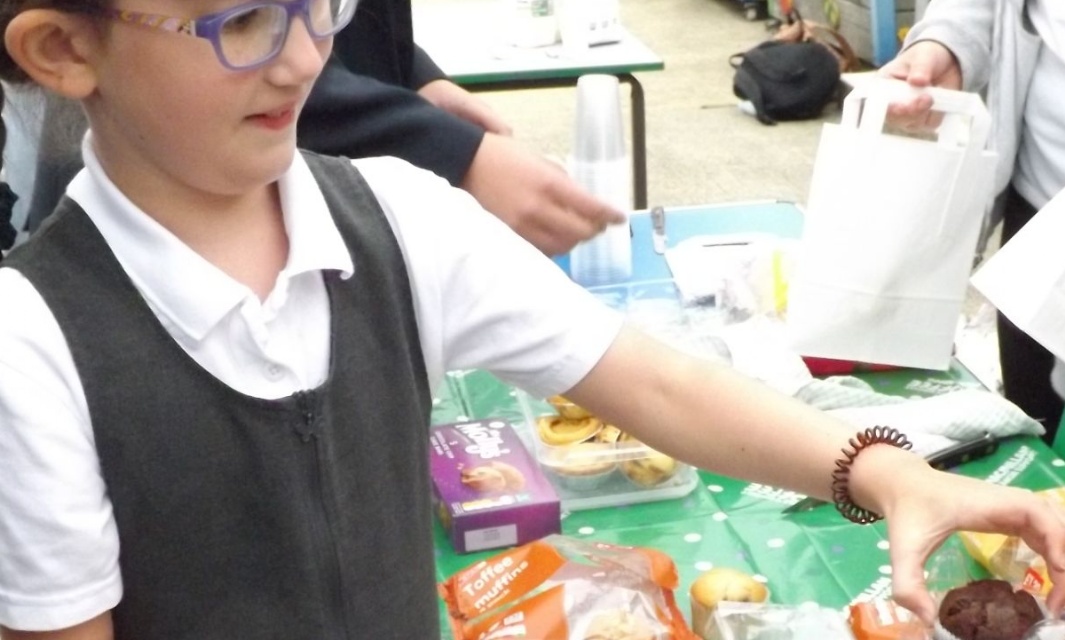 Macmillan Fundraiser ends the week with cake, cake and more cake!
It has been another busy week in the Junior school, but one I have thoroughly enjoyed as I have been able to go into each classroom and spend some valuable time with the pupils and staff. I have been impressed by the pupils' engagement and by their attitudes to learning. It has been interesting listening to conversations about what they have been doing and remembering.
I am hearing the word homework amongst the staff on increasing occasions. Please remember that homework is an important tool for teaching staff to use enabling pupils to consolidate their learning and to show that what they have been taught has been embedded. This is in accordance with our school policy for homework. Homework will never be onerous nor time-consuming, and it should never cause any pupil anxiety. Doing a little homework each week will not prevent any child being a child. However, getting manageable homework is a good starting point for our pupils to see they are getting older and need to begin their preparation for the necessary organisation required at secondary school. Pupils will not be given a detention for incomplete homework, but pupils will be expected to attend a homework catch-up club in their break times, in order to do the missing work, which they are not able to do at home.
Achieving five reads each week is an expectation for all pupils, as is regular practise of spellings and times tables. In addition, there is a weekly SPAG.com task to complete online following the teaching input of that specific area of learning. Pupils are more than capable of completing this each week, despite club commitments and the working patterns of parents. We ask that you support the school and your child do what we have asked them to do for homework, as it can often be fun to share in what learning they have been doing and seeing how education has changed since the adults were at school.
We ended the week with our fundraiser for Macmillan, where we managed to raise £120 for this worthy cause. Thank you so much for all the cake donations, it really was a shock to see how much we received. Combined with the Infant school the total comes to £282, which is amazing for the Federation.
Next week, we have our first Boys' Years 5 & 6 Football fixture in the cup against Cliff Park. Hopefully, the weather will allow us to play without too much disruption. On Wednesday, Caister Academy are visiting to work with our Year 6 classes carrying out some learning workshops. Thursday is a combined day with it being National Poetry Day with the theme of the Environment and the day individual pupil photos are being taken.
Have a great weekend everyone.