Elizabethan to Tudor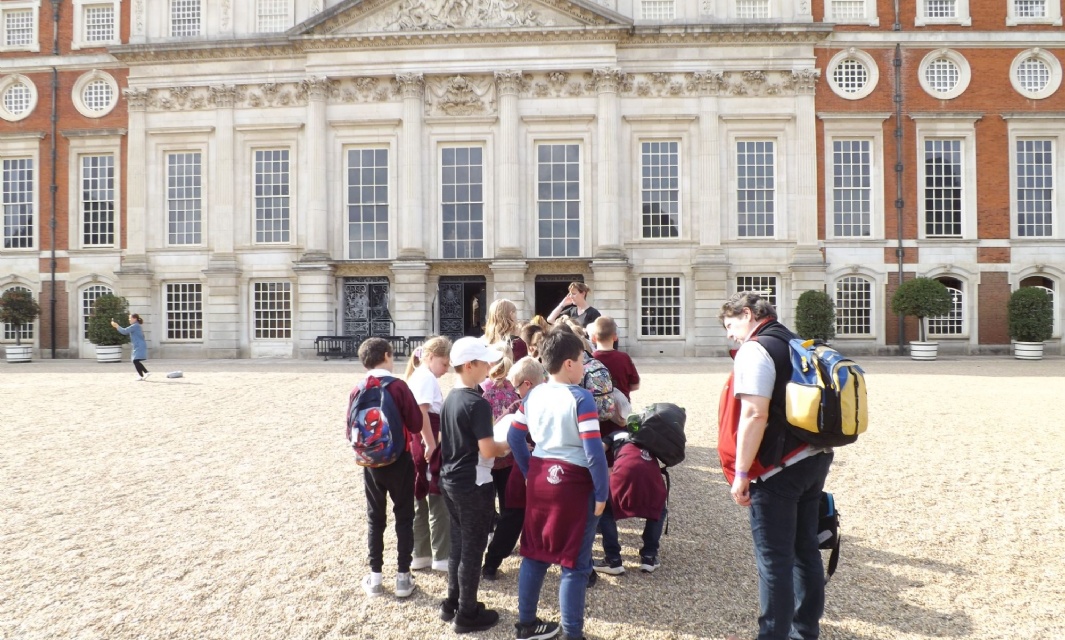 A week of learning about royalty comes to a close!
It has been an extremely busy week, but nonetheless an enjoyable one, which culminated in me leading the Junior Good Work assembly and sharing in all the successes the pupils had been recognised for across that week. I am really enjoying our new "5Rs of Effective Learning" and seeing pupils being more aware of specific characteristics that we are looking for, not to mention, children displaying a stronger growth mindset. I have been very proud of them all this week. Next week, we will be looking at Resilience as our focus trait.
The Year 5 class travelled to the capital to Hampton Court Palace, home of Henry VIII, to learn more and to consolidate prior learning. Despite the long journey, all enjoyed the occasion and even more pleasing was the school receiving a phone call from the staff at Hampton Court to praise the pupils and staff for their politeness and all-round loveliness. Great work Year 5.
I have big plans for our Federation of schools and over the course of this year, there will be smaller and larger building developments taking place. All works are solely to enhance the provision on offer to the pupils beyond that which is available now, but patience is vital in the design and development stage. However, things are looking promising. My aim is to achieve something unique at this school; something which all of our Ormesby pupils will benefit from. Take a look at the video at this link and see if you are as impressed as I am by what you see. https://youtu.be/iTjgR3L_Dxg
This week's attendance race was won by Year 6LN with 94%, with several other classes being very close to this winning score. Well done to this class and keep it up.
Next Friday, we have our Macmillan coffee and cake sale after school. We hope to see you all there raising money for such a worthy cause.
Have a great weekend everyone!