Hickling Heads at the Helm!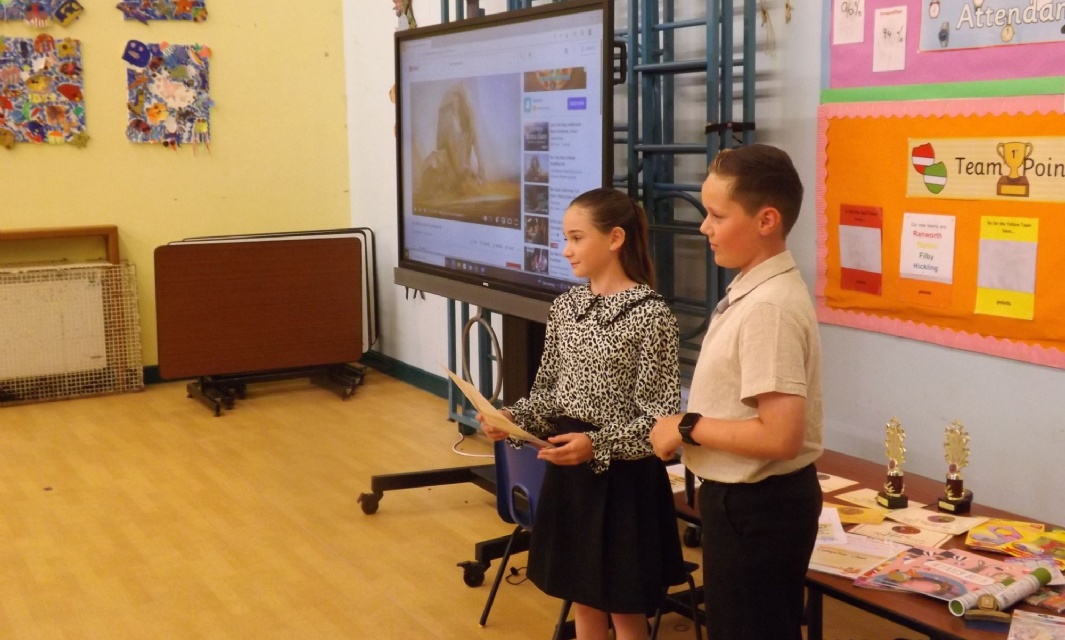 Hickling Headteachers for the Day lead by example!
Today, the Hickling Junior Leaders viewed the Infant school in their Phonics lessons and we were pleased with how well the pupils engaged with their learning. The teachers were very enthusiastic and so were the children. Once this finished, Mr. Young briefed us on how Good Work Assembly was going to run and we then led this for the entire school. It was great to see so many different children being rewarded for their efforts.
We travelled back to the Junior school, where we helped Mr. Young plan sports' day ensuring we all knew how many pupils were in each house and how many of each gender were in each year group. Sports' day is in a week's time and we again helped Mr. Young collate the necessary equipment. Mr. Young did not like how untidy the PE store was, so he went on a clean spree and re-organised it with our fabulous assistance. He also kindly made us a nice cup of tea. We sent emails to multiple people and posted something on the schools' Facebook page. The best bit is we also got to spend some money on new sports' equipment.
Yesterday evening, we had the Junior Summer disco and everyone who went enjoyed themselves with DJ Kev. Thank you to the PTFA who organised this and helped to raise £398 in combination with the Infant disco the week before.
Next week, we have the Year 6 transition to High School and we wish all the Year 6 children the best of luck for these days. There will also be the chance for the rest of our pupils to meet their new class adults and go into their new classrooms. On Friday, the end of year school reports will be sent home to parents.
Have a great weekend everyone!
Hickling Headteachers for the Day