New Headteachers for the Day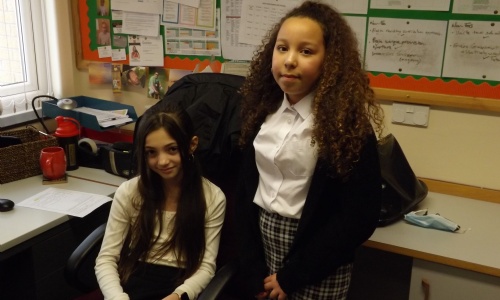 Ranworth Junior Leaders become Headteachers for the Day!
Today, we had a very exciting day, where the Ranworth Junior Leaders became headteachers. First, we went down to the Infant school to experience how the little ones day went. It was very nice to see them learning lots of different skills and it was brilliant to see all the teachers we had had when we were at that age. We really liked hearing the Reception class read to us. We also got to lead a virtual assembly for Infant good work. It was a little nerve-wracking when everyone was watching us, but at the same time it was rewarding to see all the excited children's smiling faces.
When we arrived back at the Junior school, we wrote up a summary from our morning's learning walk at the Infant school. After that, we looked at things that we could buy to improve the break time experience and our thanks goes to Mrs. Forder for her ideas. Finally, we got to read a library book to groups from Years 3 & 4.
All in all a busy and enjoyable day. We are ready for the weekend.
Have a great weekend everyone.