They think it's all over...it is now!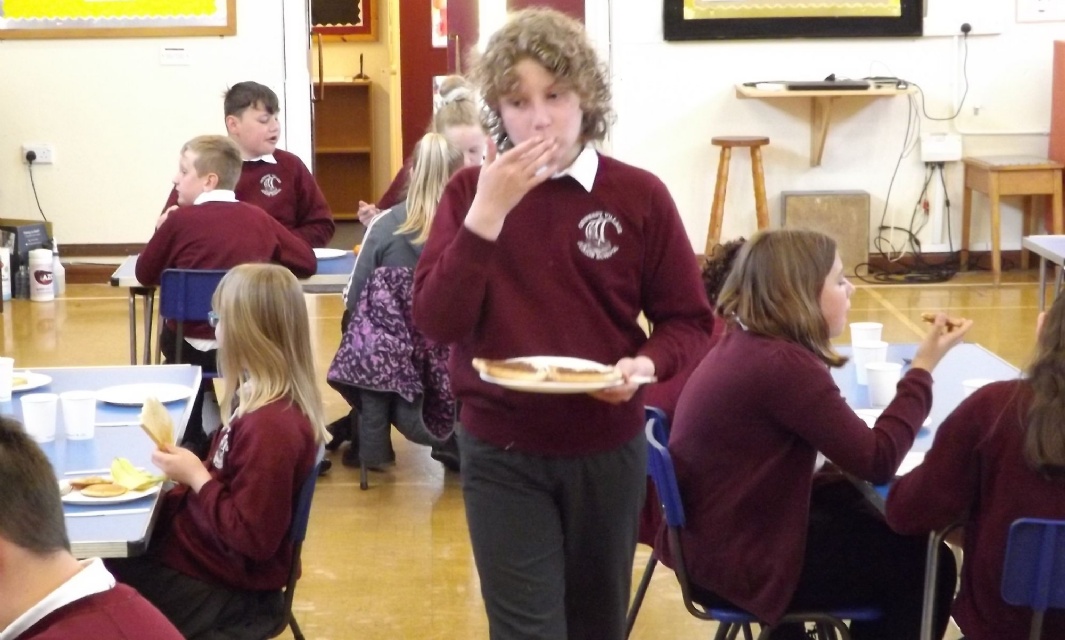 SATs week ends with children full of breakfast, brackets and BIDMAS.
This week has seen the Year 6 children endure their SATs, but to release some of the pressure and tension of the occasion, the school put on breakfasts for them each day (including Friday, despite their being no tests remaining). It was great to see so many children attend and our hope is that next year, the entire cohort will participate. One thing is for sure, children can certainly eat. Special thank you to the PTFA ladies who came in each day to help prepare and serve the pupils.
There have also been several football matches this week, with our Years 3 & 4 team kicking things off when they took on Martham. After a close game, the team was narrowly defeated, but the squad is strong with some raw talent that Ormesby aims to nurture and develop. On Friday, the Years 5 & 6 teams, both Boys and Girls, will play Filby and it is hoped that the Girls' team can score their first goals enabling them to win their first match. It is also hoped that the Boys can build upon their previous victory and gain another. I am sure both will be good games.
I was very impressed with the hammer printing using flowers and foliage to imprint their delicate detail on to fabric. Beautifully created, but it does give the listener a strong chance of getting a headache from all the banging.
It pleases me to think we may have some Ukrainian pupils attending from next week and we can play a small part in helping these families who have fled their homeland. I spoke to all pupils this morning about this possibility, and we talked about how we can welcome them and make them feel part of Ormesby as sensitively and as supportively as possible;
Next week, there is another Years 3 & 4 match versus Northgate St. Andrew's school and our Years 5 & 6 pupils get to enjoy their residential to Whitwell Hall. I hope the weather is great for them.
Have a safe and relaxing weekend everyone.