Finally!...Football Returns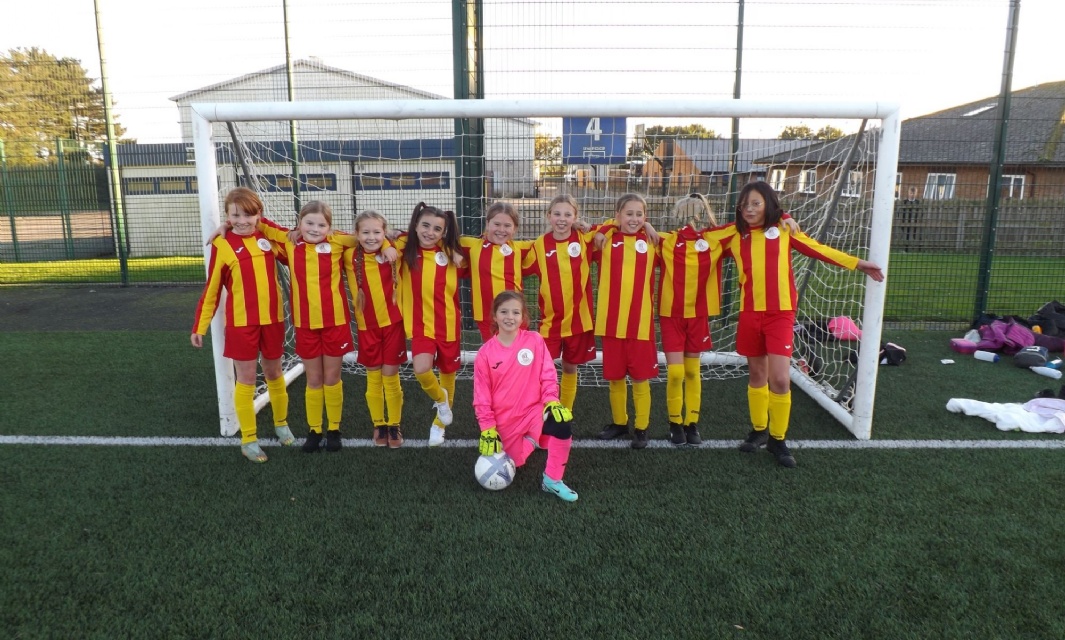 Girls' Football season finally starts!
The weather has played havoc with the football fixtures for both the Years 5 and 6 Boys' and Girls' Teams. However, this has not softened the enthusiasm one bit, as the Girls' Team travelled over to Flegg High Academy for some tournament fun against other local schools. This was the first competitive outing for the new squad and in three matches the players drew nil-nil twice and lost narrowly one-nil. In each game, the team had chances to score, but what was needed was more of a footballing brain to time things better. Our "Hot Dogs" (affectionate nickname courtesy of the kit) will get to enjoy more matches in the coming months. Come on Ormesby!
The first week back after a holiday always means the children are a little jiffly and especially when Halloween is taking place. Nevertheless, the children have returned eager to continue their learning and behave as we expect them to. Children will always need refocusing from time to time, that is the nature of being a child and it is our job to ensure they learn how to be the best version of themselves in the future.
The weather has been awful and terribly soggy recently, so please ensure our pupils come to school with the appropriate clothing for the outdoor conditions. We love to get the children outside as much as we can, especially in our nature area, so this is even more important for us.
The Great Yarmouth Mayor visited on Thursday to officially open our new Immersive Learning Environment. It really was pleasing to see the awe and wonder of the faces of the children as they saw it in full for the first time. Long may it be used by all to support and enhance learning.
Next week, on Tuesday, we have our flu immunisations and on Wednesday we have our Year 6 trip to Duxford Imperial War Museum. On Friday, we have our Federation Remembrance Event around the village memorial. Our Junior Leaders will be in fine voice reading poetry, but also ensuring the Infant children walk to and from the venue safely. Perhaps some of you will be free to join in with us at the event.
Have a great weekend everyone and please stay safe near any fireworks.