Where's VAR? It was Handball!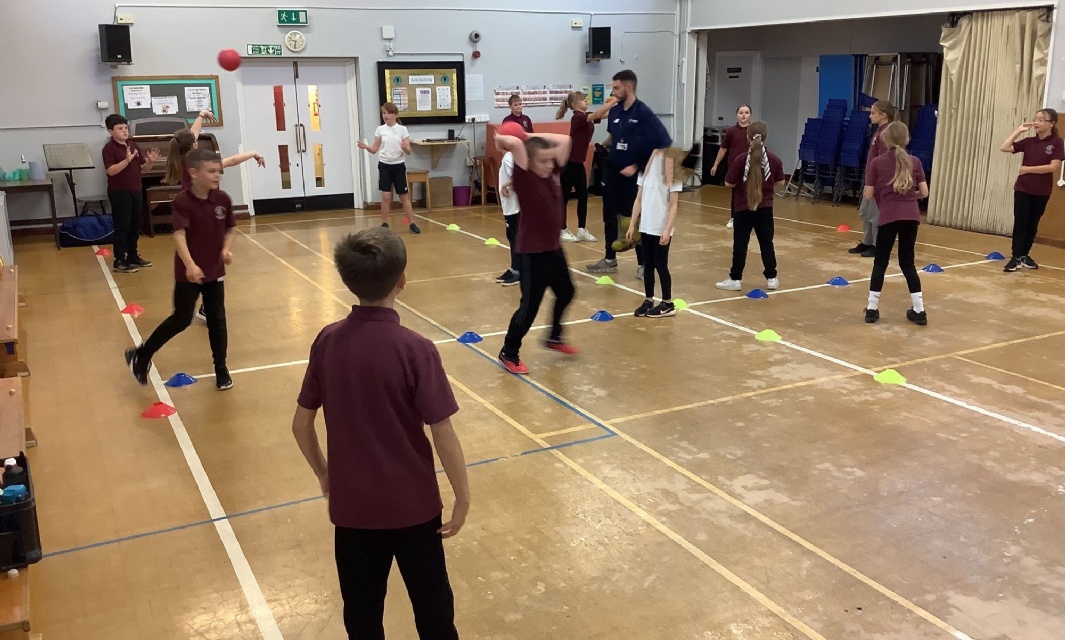 Enrichment Session welcomes in the October half-term!
What a week it has been! Not simply for all the events we had going on, but also because the weather has interrupted much of it thanks to Storm Babet.
For most of this week, we have had Bikeability visiting to put many of our pupils through their paces regarding cycle safety and traffic awareness. The children all appeared very skilful, whilst riding, so this certainly helped with manoeuvrability. I have every faith all children undertaking the courses passed with flying colours. A very safe and sensible bunch.
On Monday, the Audio-Visual Team came in to install the immersive environment technology. I was completely blown away by it all and the fact there are aromatic machines to tease and tantalise our sense of smell and fans to circulate this around the room. I simply cannot wait for this room to be completed and in full working order.
I hope you all managed to get a parent-teacher meeting and you found these informative and positive alongside the written report. If you were not able to speak to the class teacher, staff have been asked to contact you to arrange one for after half-term.
The Halloween disco went down well with the children on Wednesday evening and our new PTFA members did a great job organising the enjoyment for everyone. We look forward to the next fundraising event. I wonder what it might be?
On Thursday, our plans to attend Church for Harvest were scuppered by the weather. Luckily, Rev. Jo visited us instead and held the celebrations for Harvest in the Hall, where we heard a great George Ezra song, a choir number and saw a dance to entertain everyone.
Sadly, the Years 5 & 6 girls' football team had another game cancelled. This was such a shame, but it has already been re-arranged for after half-term.
My final message is that I cannot stress enough the importance of personal safety on any Fireworks and/or Bonfire Night gatherings you may be attending.
Stay safe and I will see everyone again soon on Monday 30th October.