Cakes All Round!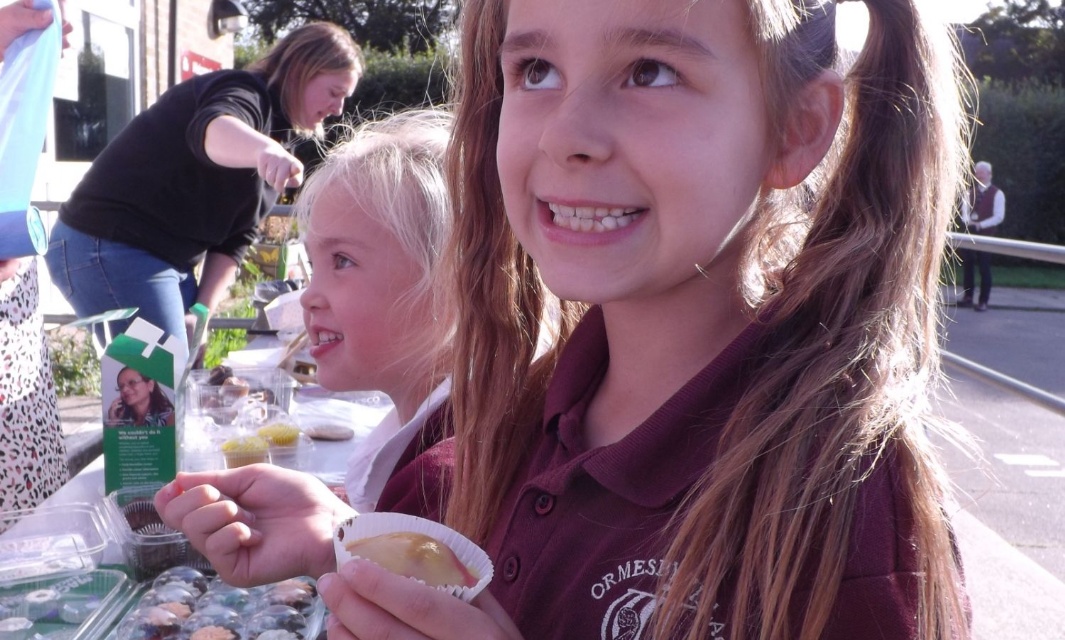 Fantastic support for the worthy cause of Macmillan.
It has been a very enjoyable week, where I have had the pleasure of visiting classes and seeing what the different age groups have been learning. I have been particularly looking at English writing sessions and I am pleased the sentence stacking lessons enable all children to access the writing expectations. Handwriting and presentation are certainly areas that need to be worked on and it will really help if children practise the former at home; holding a pencil correctly and forming their letters appropriately.
Year 6 went over to ENSFC for a Science-based workshop on Friday morning and from the looks of their faces upon their return, they all seemed to have enjoyed themselves. The College does provide us with some fantastic aspirational opportunities and I am keen to ensure we continue our links with them in the future.
Macmillan was well supported by our families across the Federation today and I am thankful that the Junior session after school managed to raise a worthy sum for the charity. Thank you all for the donations of cakes and monies.
Next week, I am looking forward to the Immersive company visiting us to install the hardware in our new immersive learning environment. I really cannot wait for this room to be completed and being used and enjoyed by everyone. It is also National Poetry Day on Thursday with the theme of Refuge, not to mention Census Day, so please ensure your child takes up a school prepared lunch on this day as this will have an impact on future funding levels.
Have a great weekend everyone!