Fun at the Fair!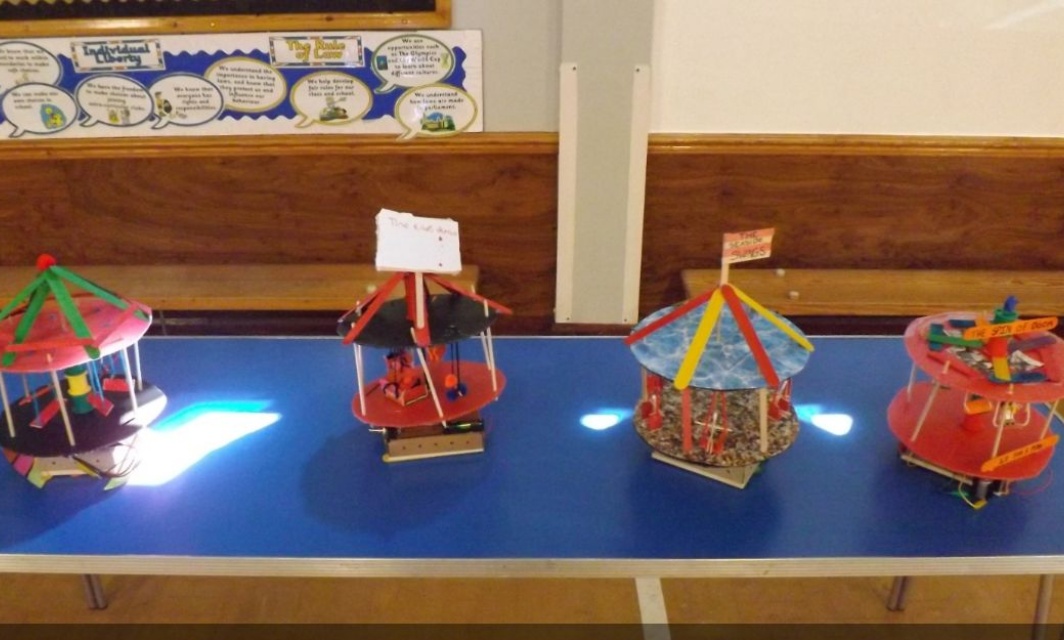 Children showcase Fairground design and technology!
This week we have had some lovely weather to bathe in and this has shone lots of light on to the wonderful fairground creations devised and designed by the Year 6 children as part of the DT learning. Their parents were invited in to see them and to experience their children explaining the circuitry required in them.The feedback was extremely upbeat and positive and I hope we can continue to do more of these occasions in the future.
Year 4 are preparing for their trips to Sea Palling and to Flegg High, both of which are in support of their learning. This year group have also excelled themselves in their Multiplication Check where I have no doubt the results will reflect the hard work and effort that has gone in to learning them.
I do not usually use this platform to highlight something that concerns me, but please can all parents ensure they are supervising their children closely before and after school whilst on the premises. Avoidable accidents have happened recently, due to children not being with their parent and they have tripped and hurt themselves. We have Infant children using our Junior school railings as a climbing frame and we have Infant children running around the school bins, sheds and trees well away from their parents. I do not want to stop children being children nor do we want to wrap them in a protective bubble, but at these times there is no need for accidents and injuries to be happening. I am sure I have your support and understanding in this matter.
Year 6 had a visit from Flegg High Academy, who came to talk to those pupils attending there in September for Year 7. It was great to see some former pupils and seeing how well they are doing.
Next week, we have the opportunity to show our new Year 3 parents around the school and this should be another positive event where we can highlight all that is good about the school. It will also see our final House Captains from Hickling as Headteacher for the day. The Flegg Summer Fayre is also on Saturday 24th June where some of our pupils will be performing.
Have a great weekend everyone!