KS2 SATS are over!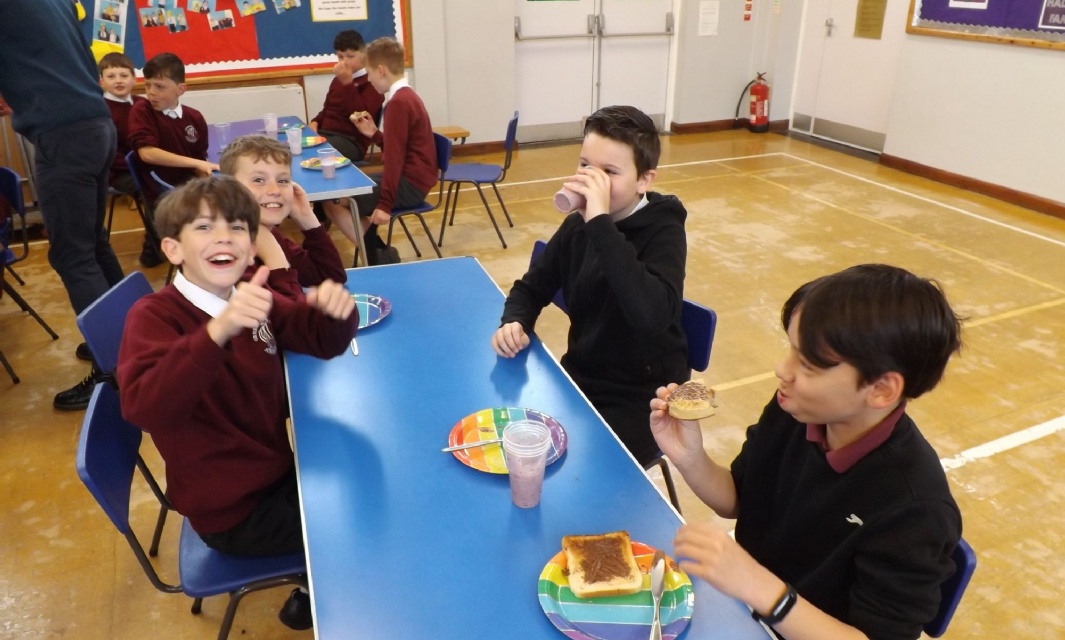 Year 6 complete the KS2 SATs week!
Well done to all Year 6 children who completed their SATs examinations, not to mention polishing off an entire supermarket full of breakfasts. This week will certainly forge some new memories for everyone; for the commitment and determination to persevere no matter how tough some of those questions were. We have sent them all away to be marked now and we will not need to think about them again until early July.
Keeping with Years 5 and 6, next week, they are off on their residential to Whitwell Hall. The Year 6 pupils will be going at the beginning of the week for two nights and then will swap over with the Year 5 children to end the week. I am expecting exemplary behaviour at all times and hope everyone has an enjoyable time. I am sure I will pop in at some point to see how everyone is doing.
Year 5 have been enjoying their swimming sessions. We cannot stress the importance of ensuring all children can swim, as this is a key life skill, and in doing so overcome any water anxiety. I know how challenging it is to get children used to water, but it is so rewarding in the end when that penny drops and they realise they can do it and, of course, self rescue.
Years 3 and 4 have been enjoying the NEST, once again, with Ms. Forder and Miss. Sims. The pupils enjoyed "Chill and Choose" time, where they chat together on "Feel Good Friday." In turn, they learn to compliment each other to boost confidence and self-esteem. It really works, as does our morning sensory circuits to help focus and settle specific children into coping with their school day.
Next week, Whitwell for Upper Key Stage Two and on Friday we have Filby House Captains as Headteachers for the Day.
Have a great weekend everyone!