SATs Eve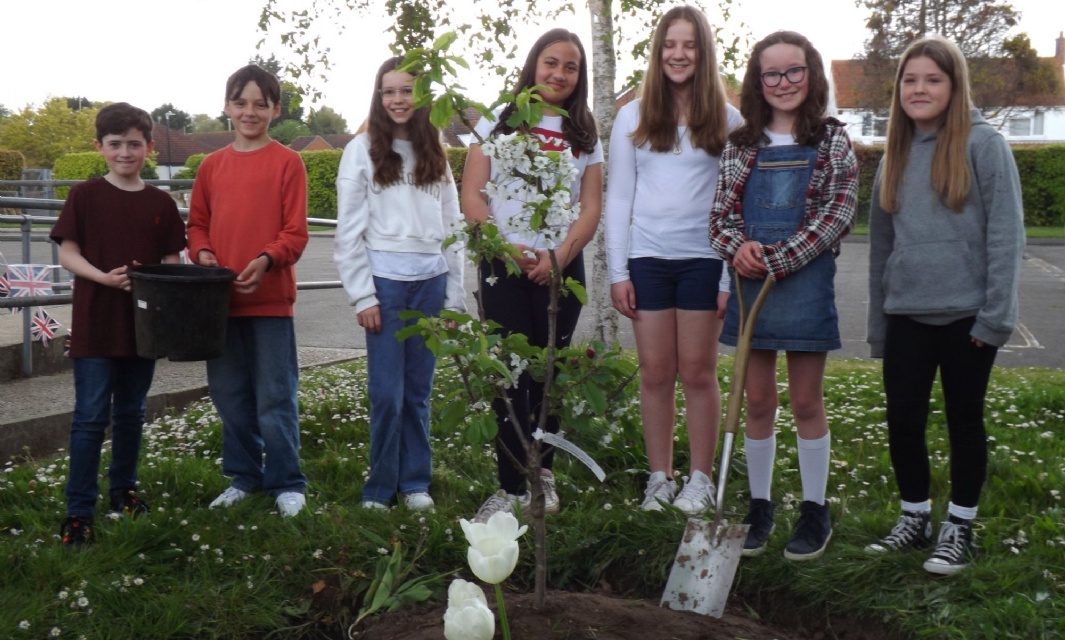 Coronation brings about a fruitful planting!
Another week ends taking with it the last opportunities to revisit key learning to help the Year 6 children with their SATs after the Coronation Bank Holiday. Has it really been a year since the last tests were completed? The children are more than ready and we have the SATs breakfasts to look forward to each morning to settle any last minute nerves and build that unique togetherness. You have got this guys!
Year 5 went off on their travels to Norwich to begin their local history project. The tour guide, Paul Dickson, showed how Norwich used to be in Tudor times and the children got to enjoy the Cathedral cloisters, parts of the old city wall and many other interesting city features. A particular highlight was seeing Mr. Millings dressed in a monk's habit; oddly it really did seem to suit him.
On Tuesday, the Years 5 7 6 boys' and girls' footballers completed their seasons' programmes with two brilliant victories over St. George's Primary School. It has been a pleasure to train the boys again and to lead both teams in their fixtures. Well done to all those who have represented the school. We are very proud of all of you.
Non-uniform day today enabled all classes across the Federation to talk about King Charles III and to complete some activities relating to the big day tomorrow. Everyone looked great in red, white and blue and we commemorated the occasion with a picnic lunch. I mean who can say no to a cheese and cucumber sandwich and a sausage roll? As you can see from the picture above, we planted a cherry tree to mark the occasion and it is hoped, in time, we will get to enjoy the Coronation cherries. Thank you to the J.L.T. for their planting skills and for Mr. O' Connor for digging the hole.
Next week, we have our Year 6 SATs breakfasts and tests to complete. Please make sure all Year 6 pupils relax, forget school for the weekend, but come in Tuesday raring to show off all their knowledge and talents doing the very best they possibly can.
Enjoy the weekend's celebrations everyone!