Festival of Music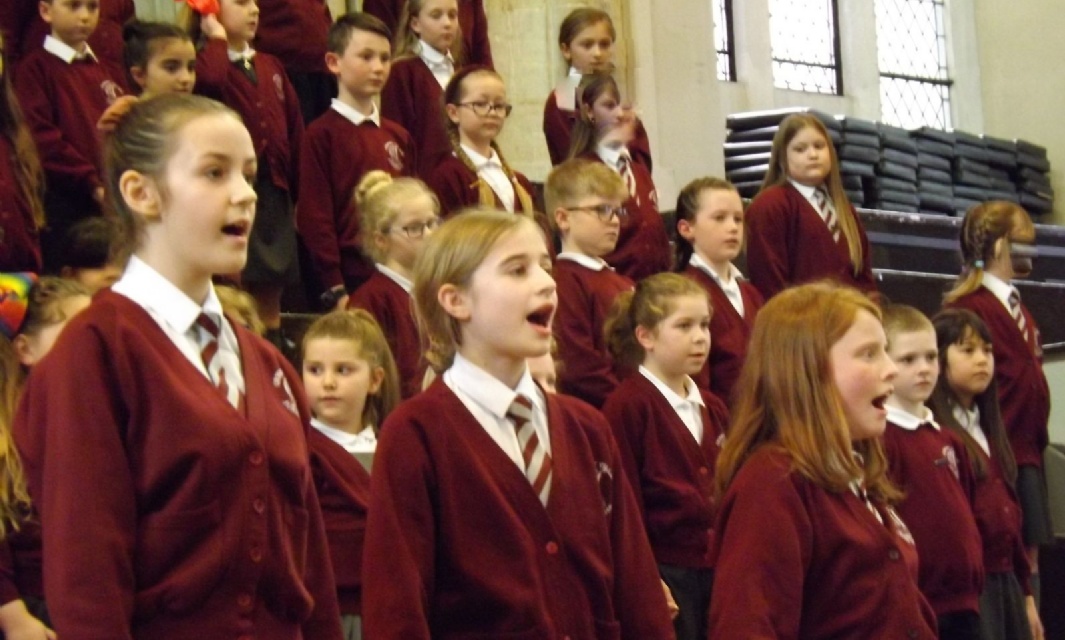 Federation Choir performs at the Norfolk County Music Festival
This week seems to have been the busiest to date with trips, parent-teacher meetings and sporting fixtures, not to mention the non-uniform day in exchange for a multitude of Easter eggs, which we are very grateful for.
Firstly, our pupils from across the Federation travelled to St. Andrew's Hall in Norwich to perform in the Norfolk County Music Festival. I have to say they were all amazing singing both songs and credit must go the all participants, but also to Mrs. White-Joubert for her dedication to helping the children achieve. We are hoping to take the choir to the Royal Norfolk Show in June to perform as part of the Grand Sing.
Friday saw the Years 5 & 6 Girls' Football Team take on Martham Primary Academy in a cup and league double-header. Sadly, despite the team's best efforts, the larger pitch and lack of subs played its part in a battling defeat. There is one match left for the team, which will be against St. George's Primary School.
All week for the first hour each day, pupils have been mixing across the year groups to carry out Science investigations as part of Science and Engineering Week. All children and staff enjoyed themselves a great deal completing learning in this different way.
Next week, we have our Junior Curriculum Celebration Event on Monday 27th March from 2:30pm-3:30pm where parents can visit to go through the learning from this term with their children leading the meetings. The previous event was very successful and we hope this will be again.
We have our Easter egg raffle on the last day of term, where all the eggs received by the school can be won by those who enter. Raffle squares are available for 20p each from Monday in both schools.The possibility of winning further Easter treats can also be achieved by entering into our Egg Decoration Competition. We look forward to seeing the entries.
Have a great weekend everyone!