Red Nose Day All Around!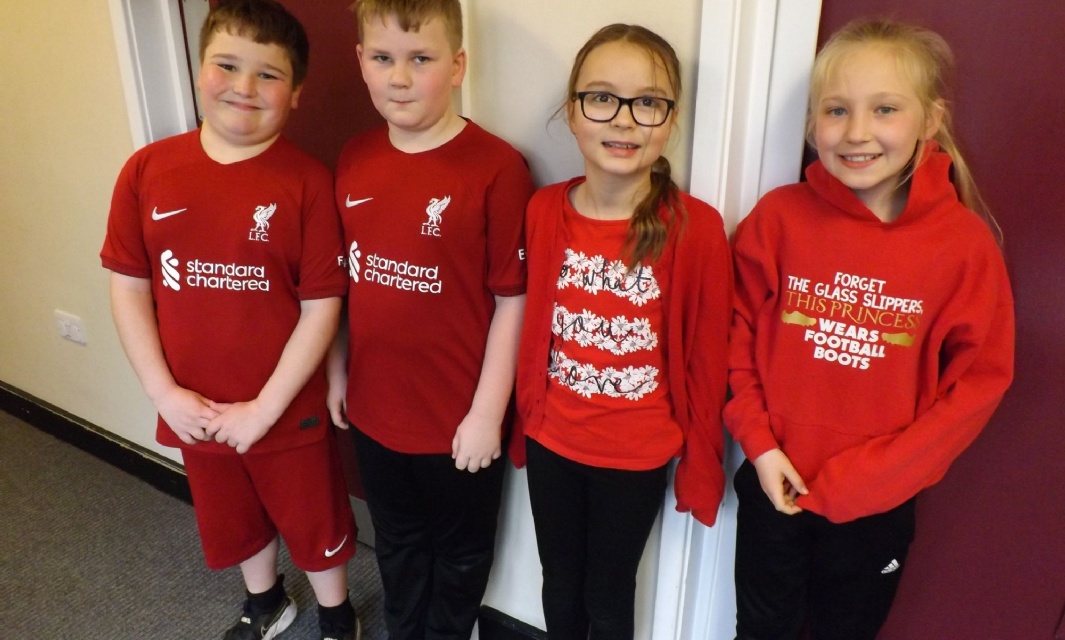 Comic Relief begins the Easter run-in!
It has been a very diverse week: from Tag-Rugby to Red Nose Day. The weather has also disrupted play towards the end of the week. I wish it would make its mind up as to what it wants to do.
On Tuesday, the school had their first sporting success by winning the mixed Years 5 & 6 Tag-Rugby Tournament going up against six other schools. It was a real pleasure for myself and Ms. Forder to witness as our team of ten had only recently been formed and had only been given a handful of training sessions. However, their collective approach to defence and offence was mesmerising and warranted the accolade they all achieved. Well done to all of them.
It was great to see the children donating so generously for the worthy cause of Red Nose Day today all dressed up in something red. Thank you for your contributions. On Friday next week, we have a non-uniform day in return for an Easter Egg, which we will put towards the raffle attempting to raise money for the schools.
Bikeability has also been in this week helping the Years 5 and 6 children with their road safety and cycling awareness skills. I am sure they will all learn to be better cyclists and learn to be much safer on the roads.
Friday, saw some of our Governors visit to look at independent writing as part of the latest Challenge Day. The Governors interacted with and spoke to children about their work and got to liaise with staff about the approach to writing in the schools. I am sure this will also be a positive experience for them too helping them to be able to build their confidence in speaking about the schools.
Next week, we have our parent-teacher meetings and we hope all these can be arranged. We are flexible, so please liaise with teachers if timings are not always convenient. I am sure all conversations will be positive and productive. Please do not worry about seeing the books, as we have arranged another Curriculum Celebration Event to take place at the Juniors on Monday 27th March 2023 from 2:30pm.
Have a great weekend everyone!